Frisco Bike Rentals on Main Street
Vail Pass Reservation Click Here!
Get Pre-Registered For Other Bike Rentals
Our Frisco Main Street store is conveniently located on the corner of 3rd and Main Street, just a few blocks from I-70, down beautiful Main Street, Frisco. Easy access and parking.
We have 300/Plus Bikes, 70/Plus E-Bikes, 45/Plus Kids/Trailers! No need for a Reservation, all Walk-In and First-Come First-Serve.
Bike Rental Rates (helmets included)
If you are placing this reservation less than 24 hours in advance, please call 970-668-2759 to guarantee we have openings available for your group.
Path Bikes

(click each to view details)

2hr
(add'l)
8am-7pm
with Vail pass
Comfort Bikes / Hybrids (Bike Path Bikes)
$25
$3/hr
$67
$69.01
Kids' Bikes / Trailers / Trail-a-Bikes / Wee Hoos
$23
$3/hr
$50
$69.01
Mountain Bikes

(click each to view details)

2hr
(add'l)
8am-7pm
with Vail pass
High Performance: Kona Process 135/153, Transition PBJ Dirtjumper,Transition Patrol Mullet, Transition Scout 27", Transition Sentinel 29er, Transition Spire 29er, Transition Ripcord.
$63
$10/hr
$153
$157.59
E Bikes

(click each to view details)

2hr
(add'l)
8am-7pm
with Vail pass
E-Bikes: Fuji E-Crosstown and Scott Sub Active 30
(Electric Assist Type 1 E bike offers additional assistance as you pedal - up to 20 mph! Great for the casual biker who is struggling with our high altitude or anyone who wants a more effortless ride around our beautiful bike path system.)
$63
$10/hr
$153
$157.59
Fat Bikes

(click each to view details)

2hr
(add'l)
8am-7pm
with Vail pass
Fat Bikes (Winter only)
$46
$10/hr
$80
$91
Road Bikes

(click each to view details)

2hr
(add'l)
8am-7pm
Multi-day
2017/2018 Fuji Gran Fondo 2.1, 2.3, or Fuji Brevet (lady specific)
(Fuji Gran Fondo features a C5 high-modulus carbon frame, a lightweight FC-440 carbon monocoque fork, and Shimano Ultegra components with 22 speeds for comfortable compact gearing. Fuji Brevet features a full carbon frame, disc brakes, and Shimano 105 components. 44 (ladies), 47, 50, 53, 55, 58, and 61cm available.)
$63
$10/hr
$153
$105/day
All prices subject to change. Please call us at 970-668-2759 for the latest pricing information.
This incredibly scenic ride gently descends 1500 ft. over 14 miles. Starting near tree line on Vail Pass, your descent takes you through gladed forest and wildflower-laden alpine meadows as it parallels mountain streams, all on a paved bike path that returns you right back to our shop in Frisco. Copper Mountain resort is 1/2 way down with lots to do, including chairlift rides to lunch on the mountain, go-karts, paddle boats, and more, so bring the kids and grandparents and make a day of it! We purchase new bikes every year and feature comfort bikes, hybrids, and mountain bikes. Kids' equipment too! 21 speed suspension mountain bikes, tandem tag-a-longs, Burley trailers etc. We also have a full service bike shop on site and sell our used equipment at the end of every season for great prices.
Family owned and operated for over 25 years, we are centrally located to almost 50 miles of the beautiful Summit County Bike Path System in historic downtown Frisco, so if you want to just go for a ride around Lake Dillon and take the water taxi back or over to Breckenridge for lunch etc., we also rent by the hour.
Reservations are strongly recommended.
Vail Pass Shuttles are available at the Frisco location only. 220 Main (corner of 3rd & Main). Please park on 3rd Avenue (Main Street has a 2 hour limit).
If you are signed up for the Vail Pass Shuttle, please arrive 1/2 hour prior to your shuttle to sign waivers and get fitted for bikes and helmets.s
Things to bring
Camera
Closed-toe shoes
Light jacket (preferably water resistant; weather can change quickly in the mountains. Large selection of bike apparel available at the shop)
Sunscreen (available at the shop)
Water (available at the shop)
Your own pedals and shoes if you would like, and we'll be happy to put them on for you.
Summer hours
8am – 7pm June, July & August
9am – 6pm May & September
9am – 5pm April & October
Our Bikes
High Performance Mountain Bike: Transition PBJ (Dirt Jumper)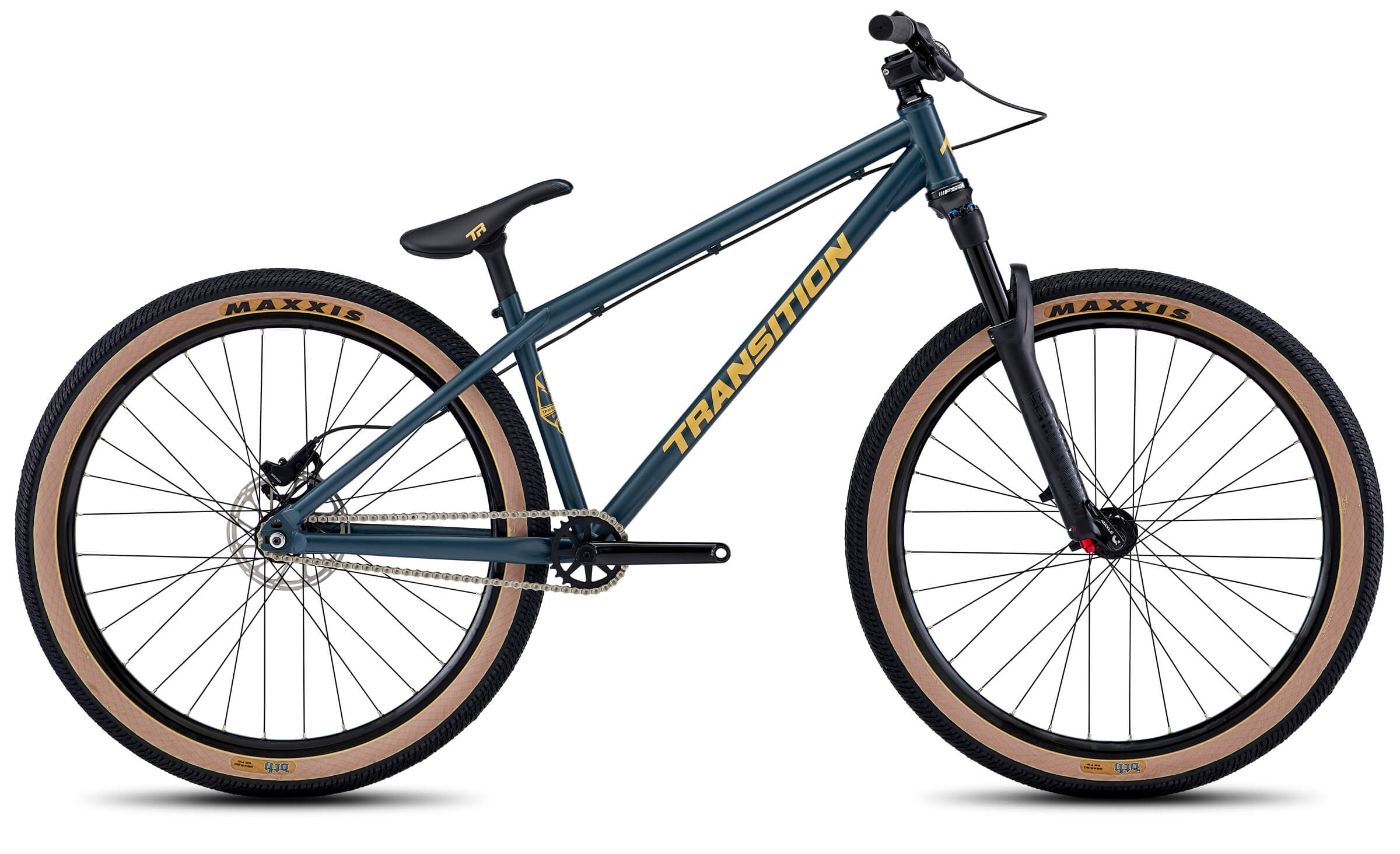 High Performance Mountain Bike: Kona Process 153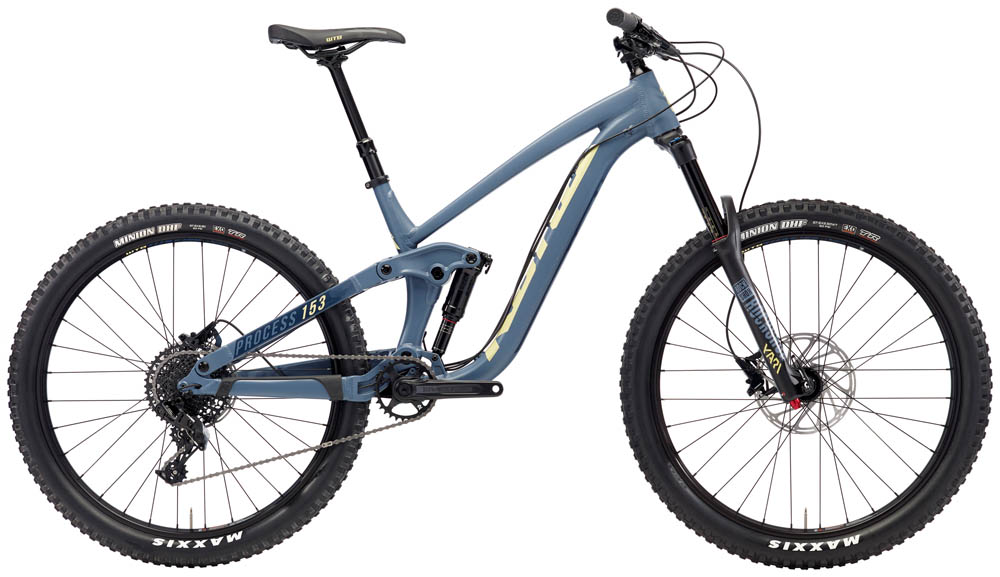 The Process has a long history of dominating the descents, and in its most recent iteration, it now has climbing manners more commonly attributed to shorter-travel bikes. No switches to flip, just pedal up efficiently, and then smash the descent. With a 160mm RockShox Yari fork and Deluxe RT shock, a SRAM 11-speed drivetrain, dropper post, WTB i29 rims, and tubeless-ready Maxxis Minions, the Process 153 will let you get out there and dominate from day one.
High Performance Mountain Bike: Transition Patrol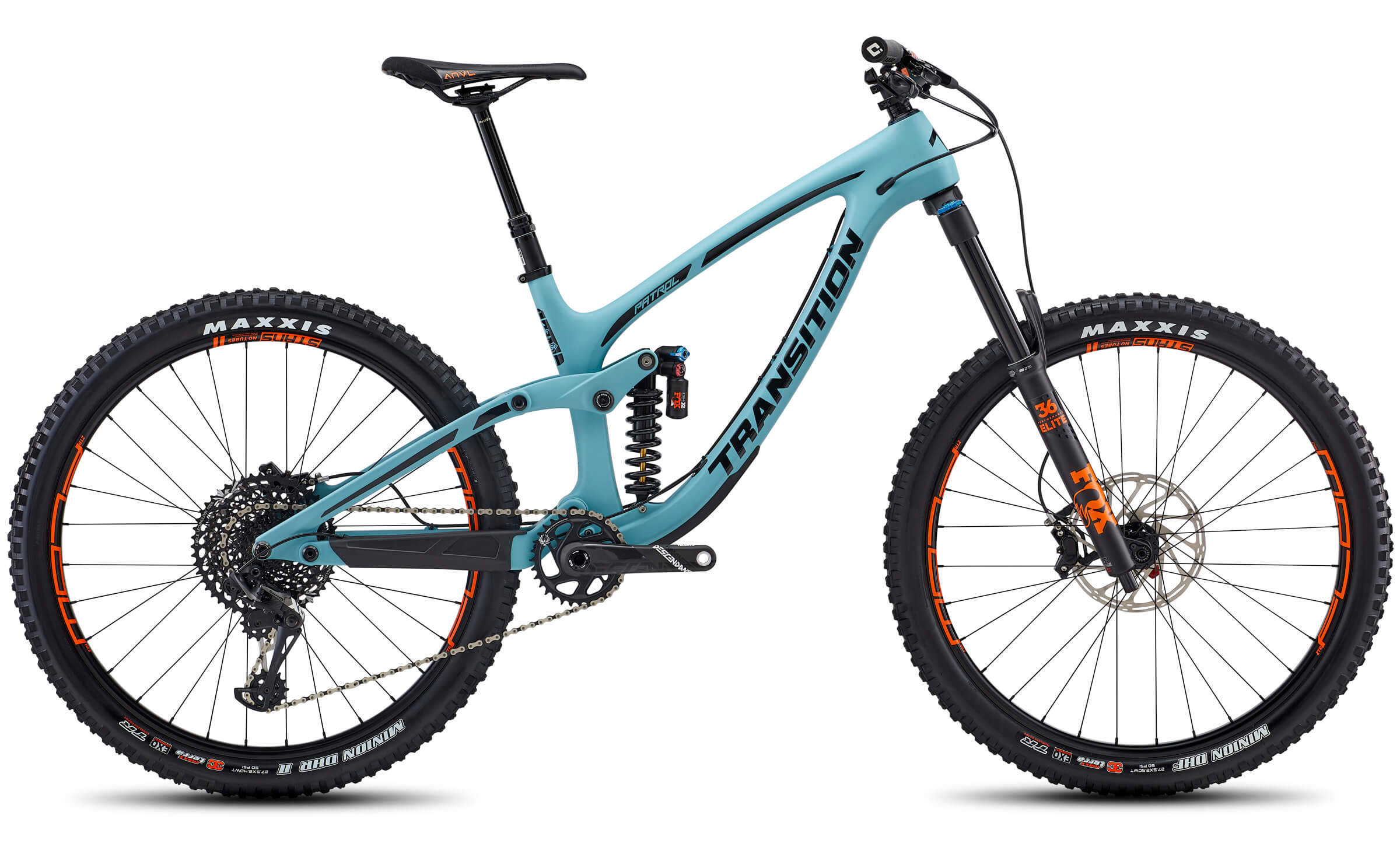 High Performance Mountain Bike: Transition Scout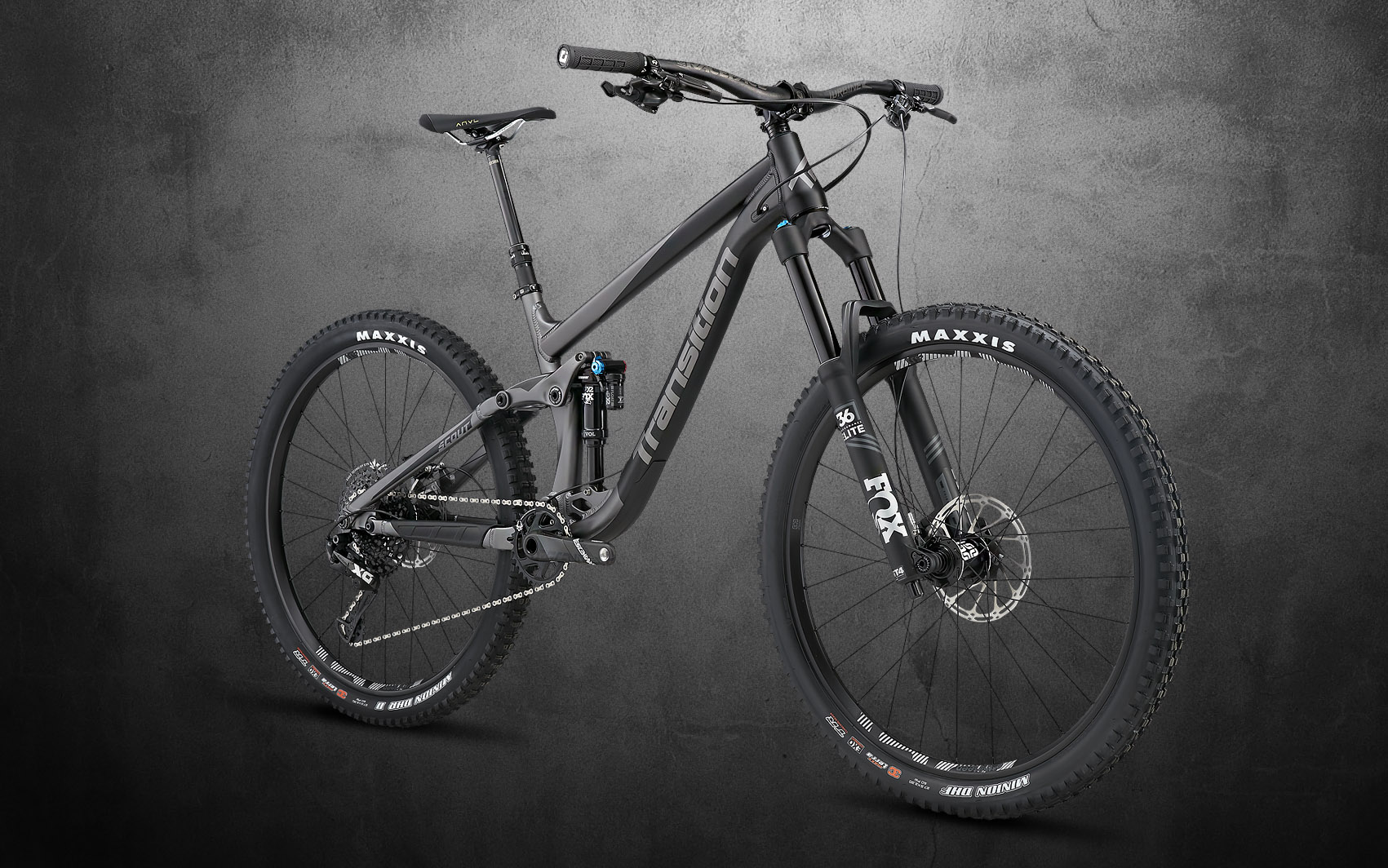 The Scout is our versatile mid travel powerhouse that can get it done just about anywhere. Aggressive, playful, and efficient, the Scout performs magic by not feeling like it has too much travel and never leaving you wanting more. Amazing trail feel that loves to pedal but can turn into an absolute beast on descents. The Scout has everything you need in a top level trail bike including our Speed Balanced Geometry that gives you improved wheel traction and control when climbing, cornering and descending.
High Performance Mountain Bike: Transition Sentinel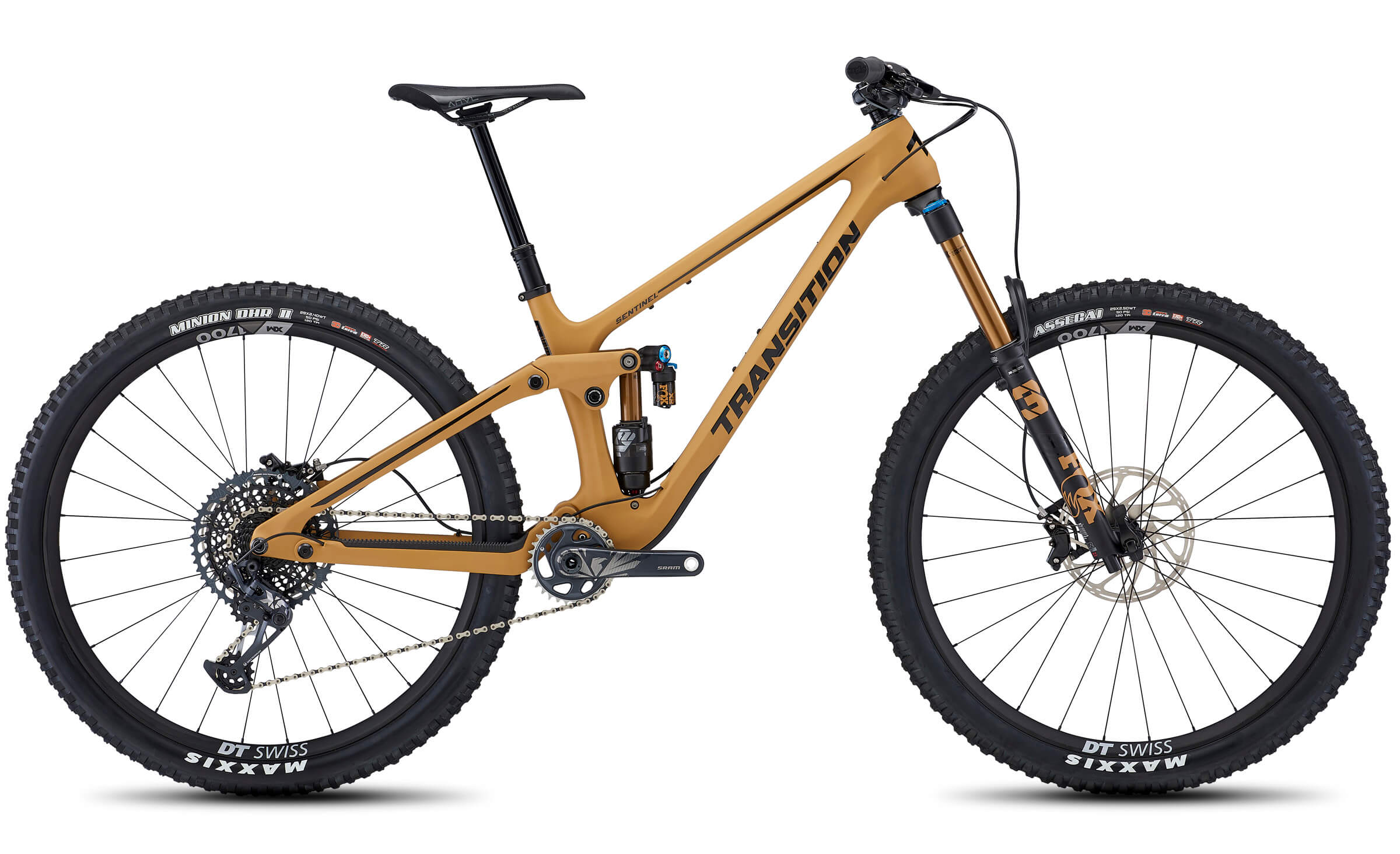 It's forgiving do-it-all attitude truly blurs the lines between planted bottomless sender and playful poppy trail pony. Whether you're chasing EWS dreams or just a weekend afternoon escape, it will bring out the best in you. So easy to get acquainted with you'll find yourself sending lines, jumps and maneuvers you always felt were beyond your ability. Where before you went around, now you go over. Where you pushed up, now you pedal. Where you rolled, now you boost.
E Bike: Fuji E-Crosstown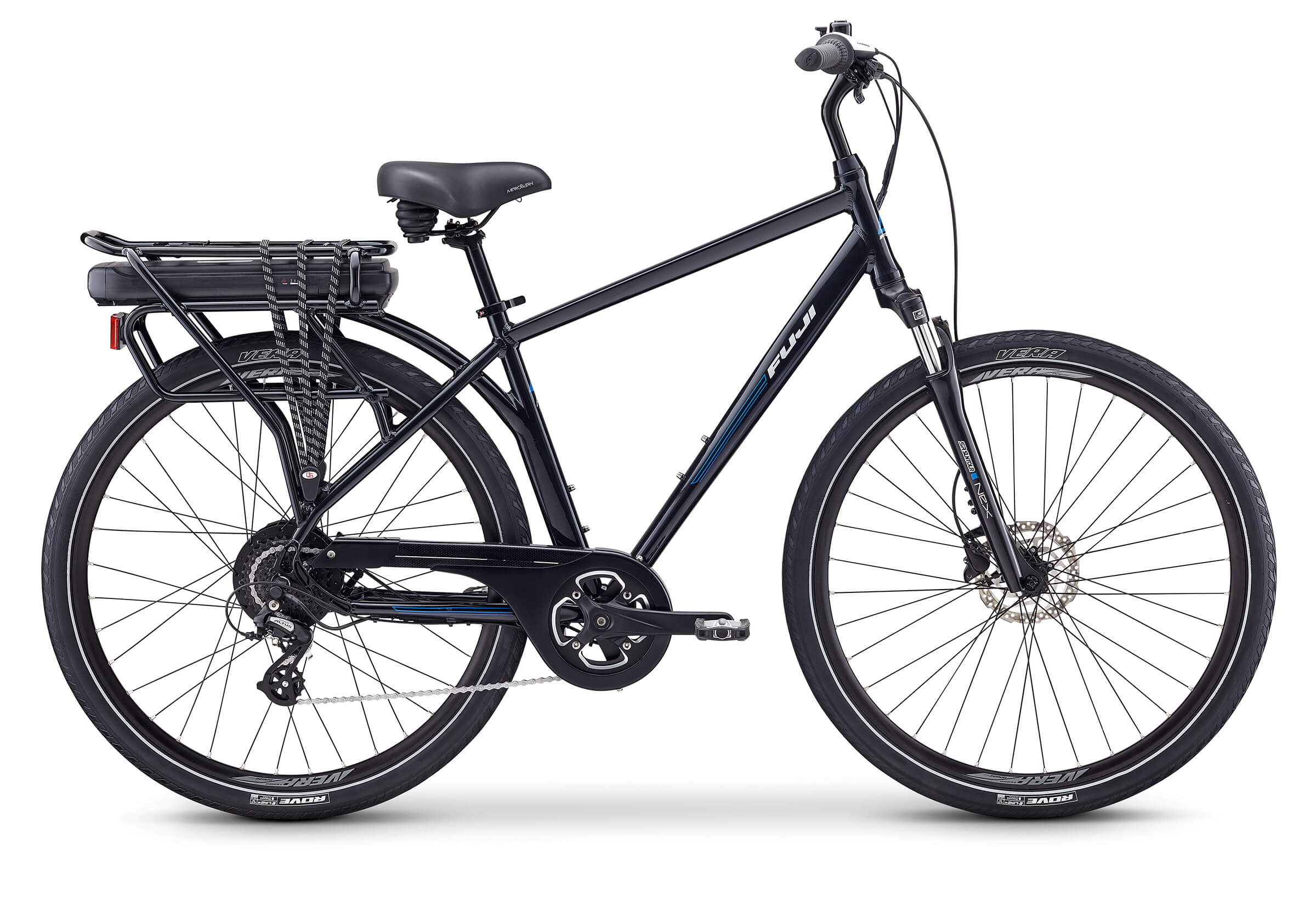 E Bike: Scott Sub Active E-Bike 30