Kayaks and Stand UP Paddle Board Rentals at Holiday Center
Our Holiday Center store is located at 1121 N. Ten Mile Drive, right across the street from the Grand Hotel and KFC.
Stand Up Paddle Boards, Kayaks, and Innertube Rates (Lifevests Included)
Please Call 970.485.6167 to Reserve Your Kayak or Stand Up Paddle Boards.
All prices subject to change. Please call us at 970-485-6167 for the latest pricing information.
Summer hours
8am – 6pm June, July & August
9am – 6pm May & September
9am – 5pm April & October
Kayaks and Standup Paddle Boards
Carbon GalaXy SOLtrain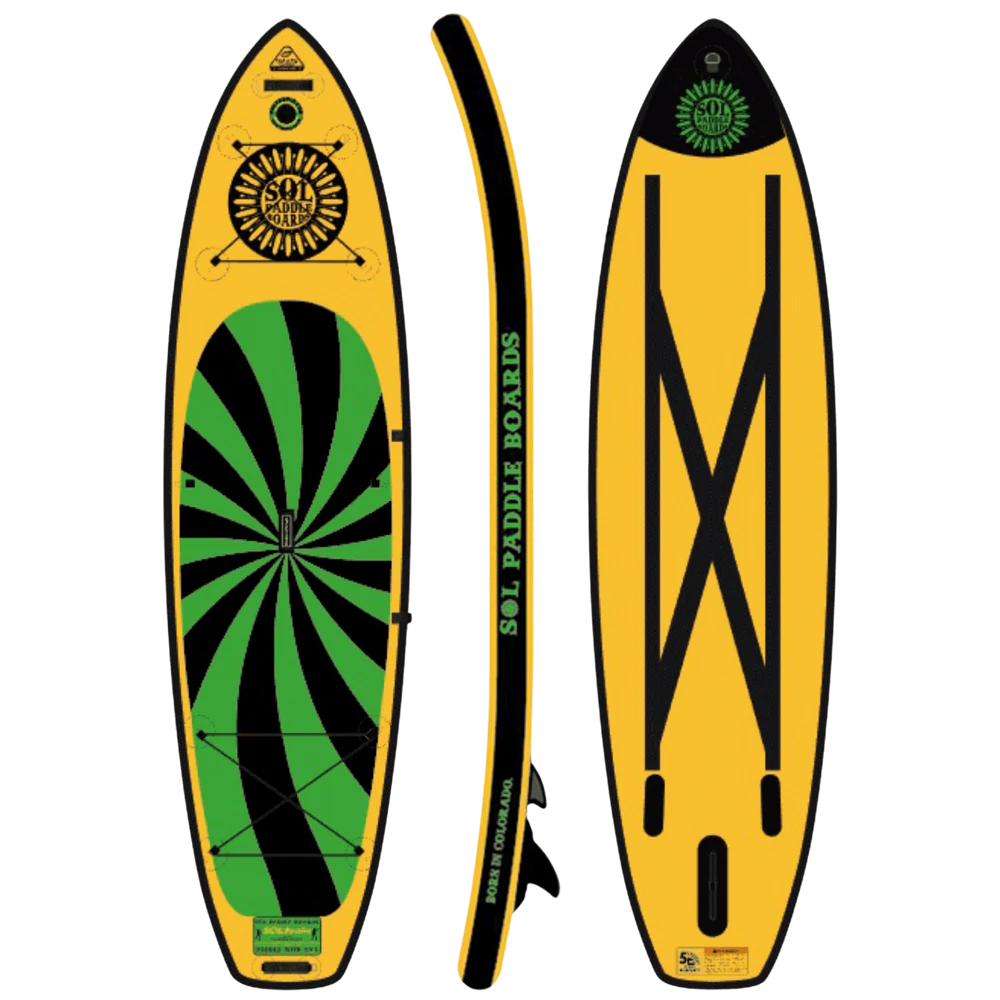 The Carbon GalaXy SOLtrain is known around the paddling community as the "Quiver Thriller." It is a tried-and-true inflatable SUP for all levels of paddlers, making it so anyone can turn on a dime, maneuver over waves, and fly in flat water. As part of the upper echelon of all-around stand up paddle boards, be ready to run rivers, cruise lakes, explore oceans, fish and practice yoga — with your Carbon GalaXy SOLtrain. SOLTRAIN CARBON GALAXY WEIGHT LIMIT 475LBS SOLTRAIN CARBON GALAXY INCLUDES SOL Carbon Blaster Three-Piece Adjustable Paddle (2) 3-Inch Fixed Side Fin (1) 4.6-Inch Unbreakable Removable Center Flex Fin Fast Fin Release System That Can Be Transferred From Fin To Fin SOL Eco Rolling Backpack SOL Dual Action Hand Pump with Gauge SOLTRAIN CARBON GALAXY FEATURES & BENEFITS Carbon Reinforced Sidewalls Carbon GalaXy Stringer System [patent pending] Camber Underfoot 4 Front and 4 Rear Gear Tie-Downs SOL Two-in-One Roll and Carry Strap [patent pending] SOL Kayak Seat Compatible Tie-Down Attachment Points Continuous Tip to Tail Rocker Design Anti-Slip Diamond Foam Deck Pad Raised Rear Surf Kick for Added Performance 2 Hours - $50 Each Additional Hour - $15
Carbon GalaXy SOLsumo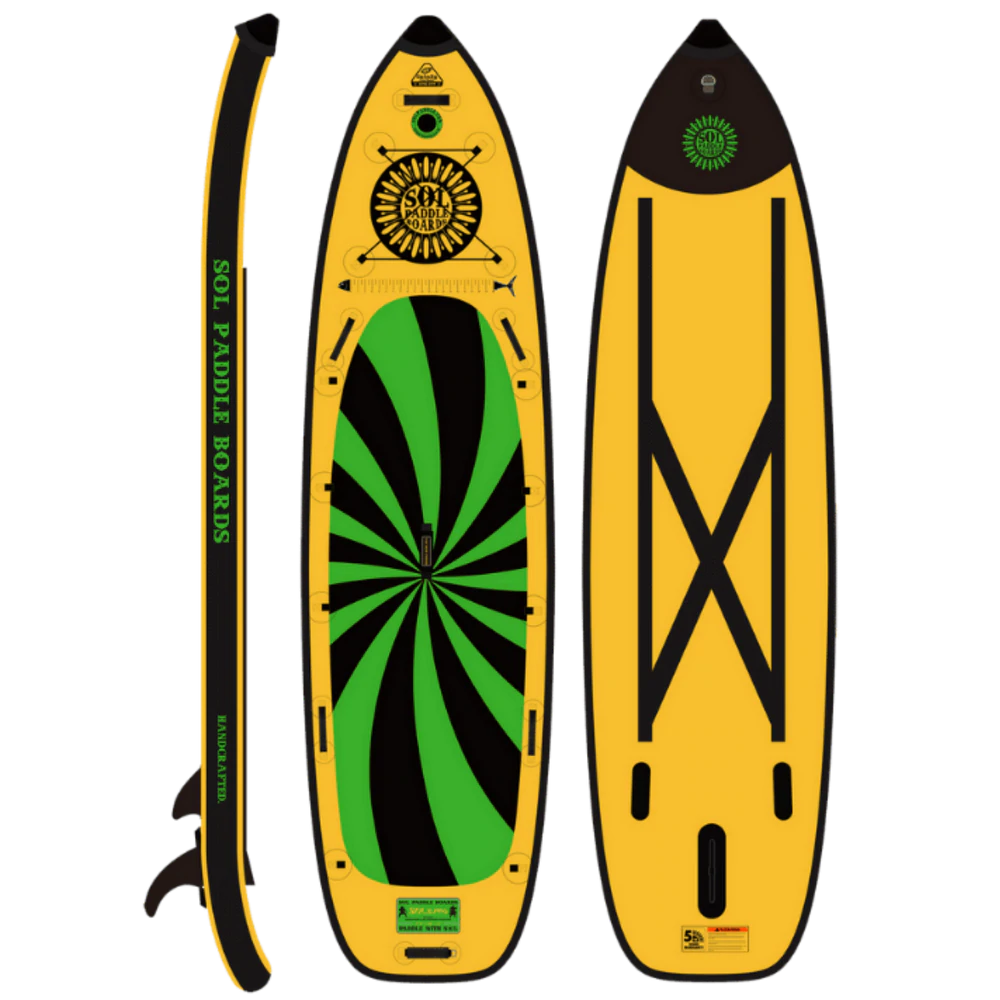 The all-new Carbon GalaXy SOLsumo sits one notch above our GalaXy SOLsumo due to our newly designed carbon stringer system and sidewalls. The combination of the two means you not only have a paddle board that is structurally sound, stiff and transfers weight evenly but one that is three times more durable and rigid due to its carbon sidewalls. But it doesn't stop there. The SOLsumo extra-wide platform makes it easy to cast a rod, practice yoga, carry passengers and dogs, and load gear for an overnight excursion. As a bonus for our angler friends, we added a printed ruler for when you want to know the size of your catch. SOLSUMO CARBON GALAXY INCLUDES SOL Carbon Blaster Three-Piece Adjustable Paddle (2) 3-Inch Fixed Side Fin (1) 8-Inch Unbreakable Removable Center Flex Fin Fast Fin Release System That Can Be Transferred From Fin To Fin SOL Eco Rolling Backpack Soft Waterproof Cell Phone Case 12v Electric Inflator and Deflator SOL Dual Action Hand Pump with Gauge Repair Kit SOLSUMO CARBON GALAXY FEATURES & BENEFITS Phantom No Glue Construction Carbon Reinforced Sidewalls Carbon GalaXy Stringer System [patent pending] SOLrocker Technology: Rocker-To-Underfoot-Camber-To-Rocker 14 Gear Tie-Downs 24-Inch Printed Ruler to Measure Fish Size SOL Two-in-One Roll and Carry Strap [patent pending] SOL Kayak Seat Compatible Tie-Down Attachment Points Oversized Metal Towable D-Ring Anti-Slip Diamond Foam Deck Pad Raised Rear Surf Kick for Added Performance 2 Hours - $55 Each Additional Hour - $15
GalaXy SOLuno Inflatable Kayak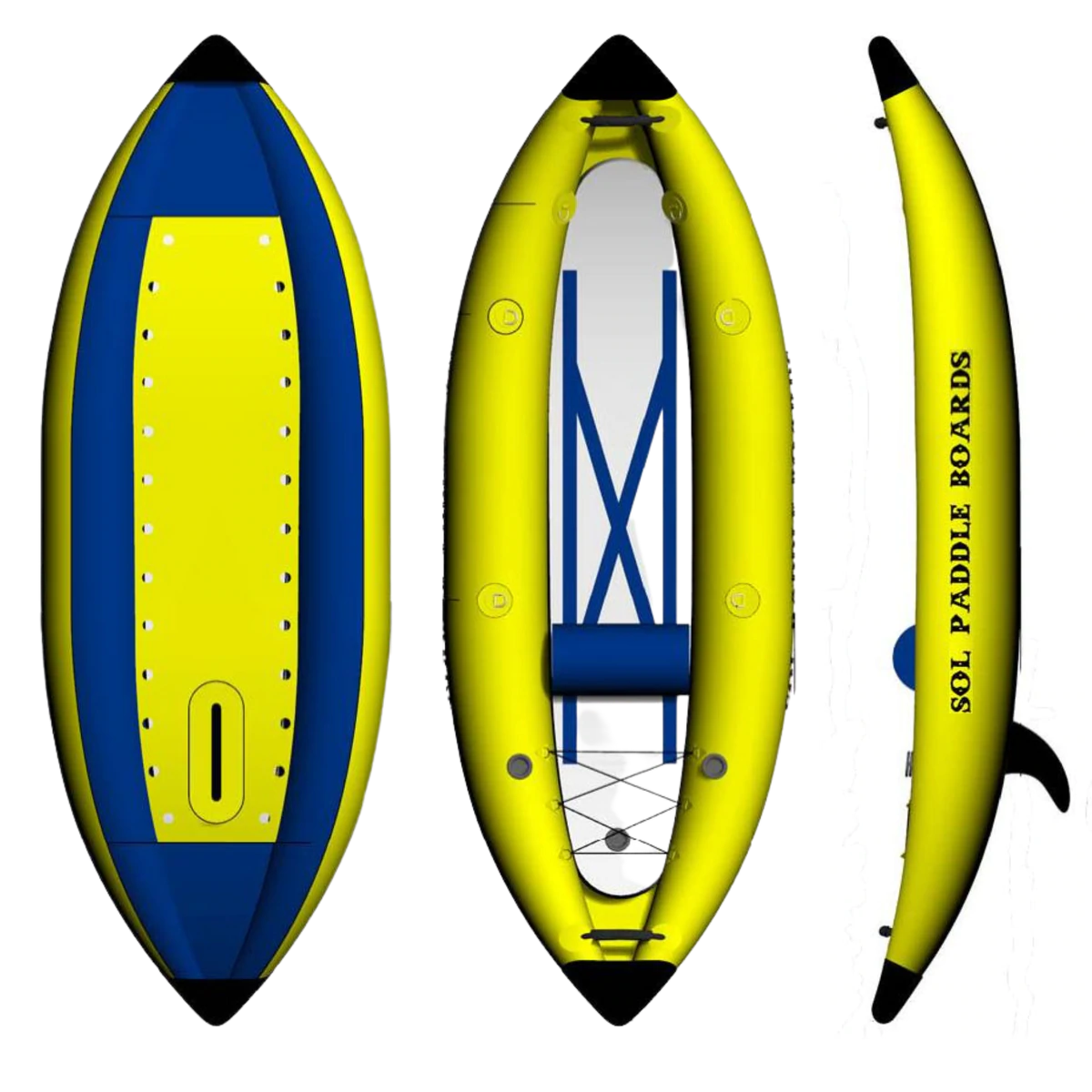 The GalaXy SOLuno Inflatable Kayak is constructed with the highest quality materials and designed for durability and performance. Our patent-pending GalaXy Stringer System coupled with our industry-leading drop stitch technology, adds a level of rigidity that is unprecedented. Where other brands kayaks flex or "taco" when loaded with a heavy paddler or gear, the GalaXy Stringer System won't. An extra layer of material is added to the bottom of the tubes, bow and stern to provide a puncture resistant boat that can take on any paddling adventure. The removable fin allows paddlers to paddle in a shallow water setting or with the fin inserted for ultimate deep water tracking capabilities. The inflatable seat can be removed and is compatible with an attachable kayak seat to help with back strain and support. SOL has added many features to our kayaks to separate them from the competition! The kayak comes with a durable carry bag for traveling and storage. SOL GALAXY INFLATABLE KAYAK INCLUDES Durable carry backpack SOL GALAXY INFLATABLE KAYAK FEATURES & BENEFITS Full drop-stitch floor with GalaXy Stringer System for maximum rigidity and weight 1,000 denier PVC material to repel abrasions and slide over rocks with ease 10 inch tubes for ultimate stability and speed 8 feet 11 inches in length for a straight tracking vessel 38 inches in width for extra stability when the water gets rough and the waves get big Removable 8" fin for tracking and shallow water paddling Tip-to-tail rocker so your nose and tail don't pearl into the white water Movable inflatable seat so you can sit in the most comfortable paddle position for you 10 industry-leading soft nylon gear attachment points to secure water bottles and gear for a week-long adventure Enhanced double material nylon bow and stern handles with soft D-Rings sewn in for easy carrying, tying gear down, and towing 2 Hours - $50 Each Additional Hour - $15
GalaXy SOLduo Inflatable Kayak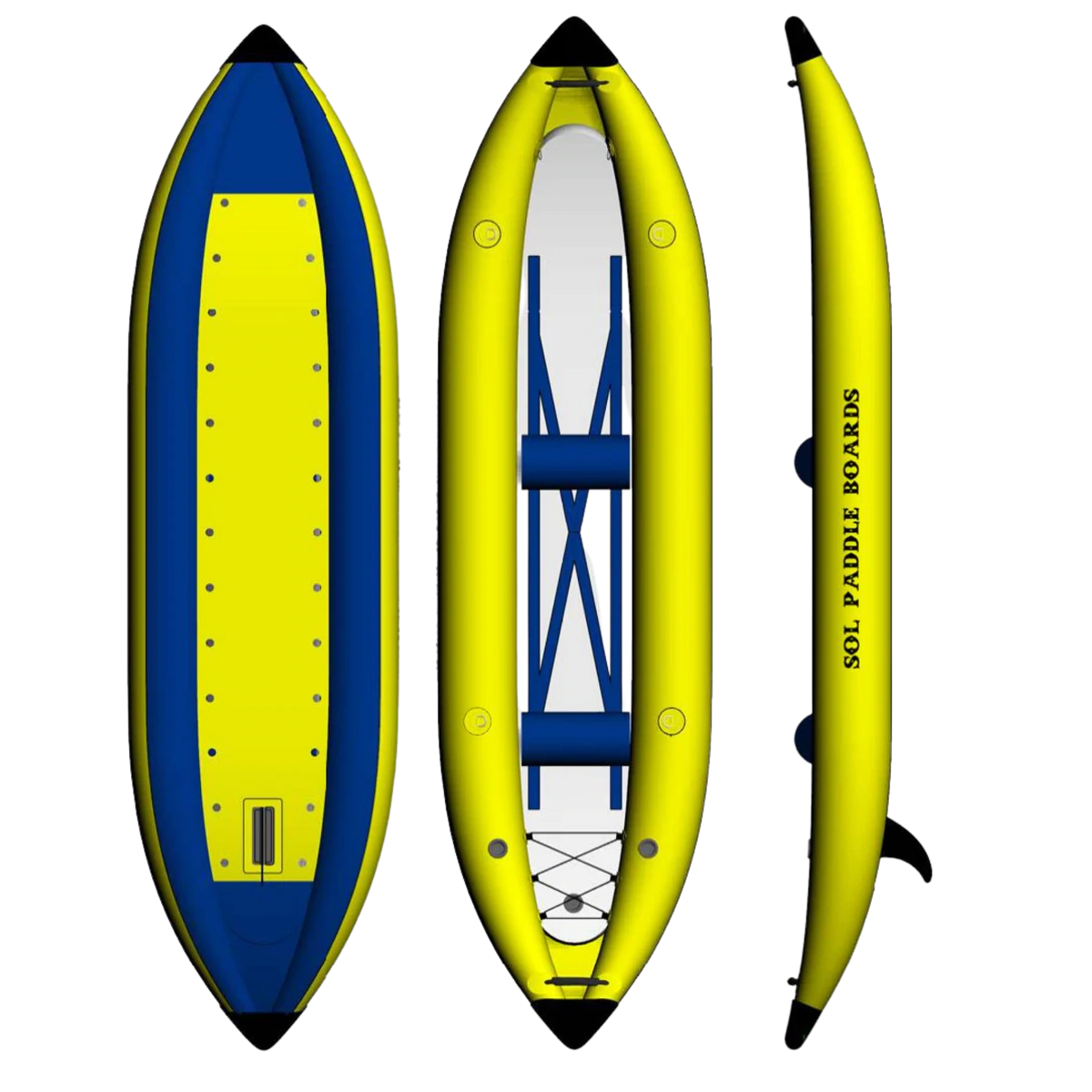 The GalaXy SOLduo Inflatable Kayak is constructed with the highest quality materials and designed for durability and performance. Our patent-pending GalaXy Stringer System coupled with our industry-leading drop stitch technology, adds a level of rigidity that is unprecedented. Where other brands kayaks flex or "taco" when loaded with a heavy paddlers or gear, the GalaXy Stringer System won't. With movable seats, the SOLduo can accommodate 1 or 2 paddlers and gear for the ultimate paddling experience. An extra layer of material is added to the bottom of the tubes, bow and stern to provide a puncture resistant boat that can take on any paddling adventure. The removable 8 inch fin allows paddlers to paddle in a shallow water setting or with the fin inserted for ultimate deep water tracking capabilities. With movable seats, the SOLduo can accommodate 1 or 2 paddlers and gear for the ultimate paddling experience. The inflatable seat can be removed and is compatible with an attachable kayak seat to help with back strain and support. SOL has added many features to our kayaks to separate them from the competition! The kayak comes with a durable carry bag for traveling and storage. SOL GALAXY DOUBLE INFLATABLE KAYAK INCLUDES Durable travel backpack SOL GALAXY DOUBLE INFLATABLE KAYAK FEATURES & BENEFITS Full drop-stitch floor with GalaXy Stringer System for maximum rigidity and weight 1,000 denier PVC material to repel abrasions and slide over rocks with ease 10 inch side tubes for the ultimate stability and speed 12 feet in length for a straight tracking vessel Removable 8" fin for shallow and deep water paddling 38 inches in width for extra stability when the water gets rough and the waves get big Tip-to-tail rocker so your nose and tail don't pearl into the white water Movable inflatable seat so you and your buddy can sit in the most comfortable paddle position for both of your 12 industry-leading soft nylon gear attachment points to secure water bottles and gear for a week-long adventure Enhanced double material nylon bow and stern handles with soft D-Rings sewn in for easy carrying, tying gear down, and towing 2 Hours - $70 Each Additional Hour - $15
SOL Innertube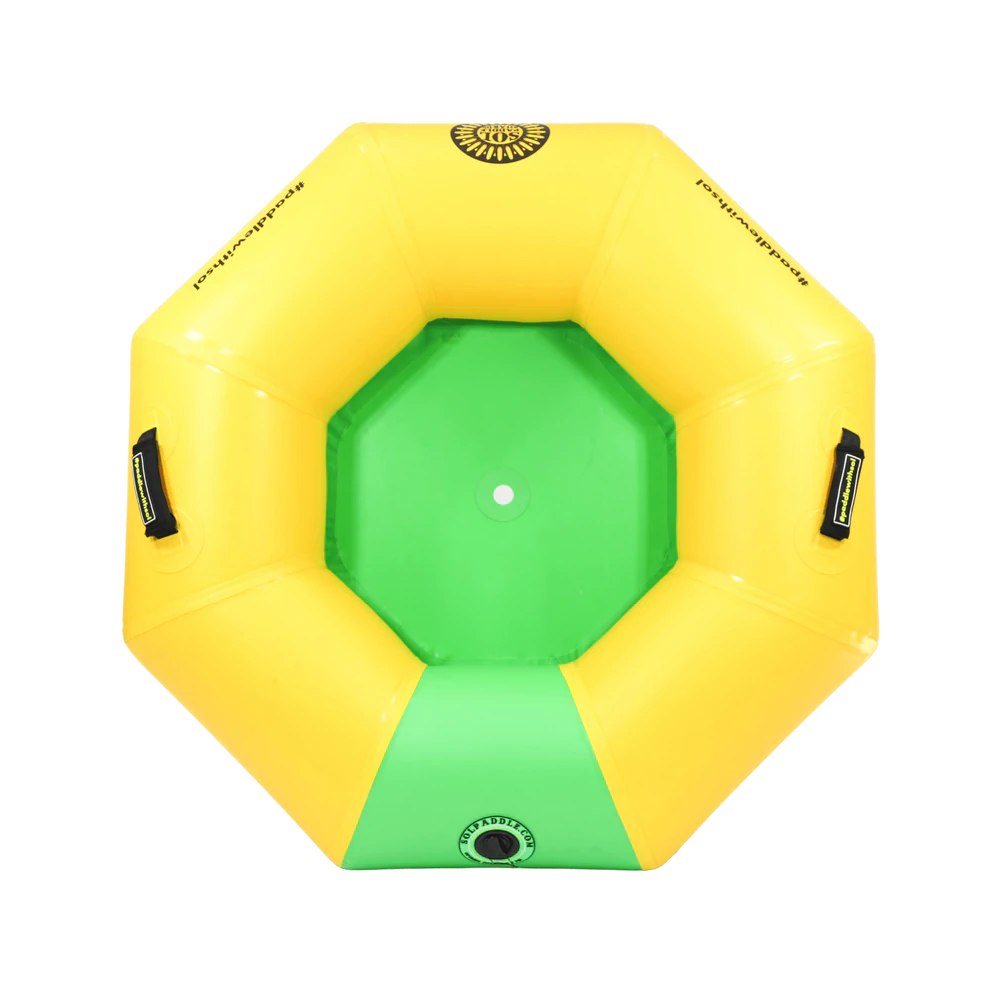 Whether you are floating on the water or sledding in the snow, our SOLtube has you covered. It Flies down the sledding hill and can even run big whitewater! Our fully welded tube equates to a long-lasting, versatile, and durable tube while the welded floor allows for sitting or kneeling with comfort and in style. The SOLtube comes equipped with a SOL SUP valve that is compatible with our Schrader Valve Adapter which allows you to fill the tube from an air compressor, bike pump or any gas station! It is also compatible with the SOL Dual Action Hand Pump with Gauge. And with the 45" diameter and 12" tubes, the SOLtube is ideal for kids and adults to float or sled! $20/Day